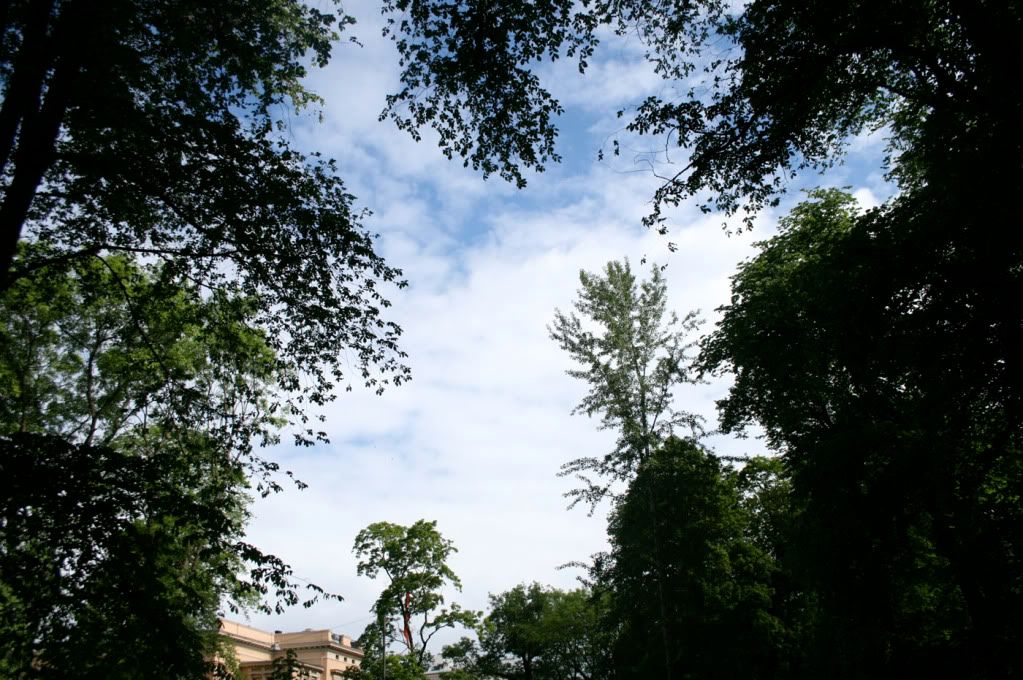 this morning we walked through slottsparken. destination: city center!
of course a quick stop at the royal palace, mainly to try and make the guards laugh (which is quite easy in norway - london is my new goal). further down at karl johan you find sentences / short poems, and the word
ikke
always makes me think of a friend that didn't know it means "not" in norwegian. in dutch it's some "children language" for "i" - cute.
barbara told me about this shop where they should have oslo's best kanelbullar. we passed by, and she's definitely right: it was big, tasted really good ánd it had frosting on top! awesome. (
united bakeries, karl johans gt.
37-43, and more places!)
and when the clock got closer to 13:30, we walked in the direction of the harbor (since our bed & breakfast host told us they have a huge screen for all the world cup matches). there were denmark supporters everywhere... we went inside though, found a nice place between netherlands supporters ;) and watched the game.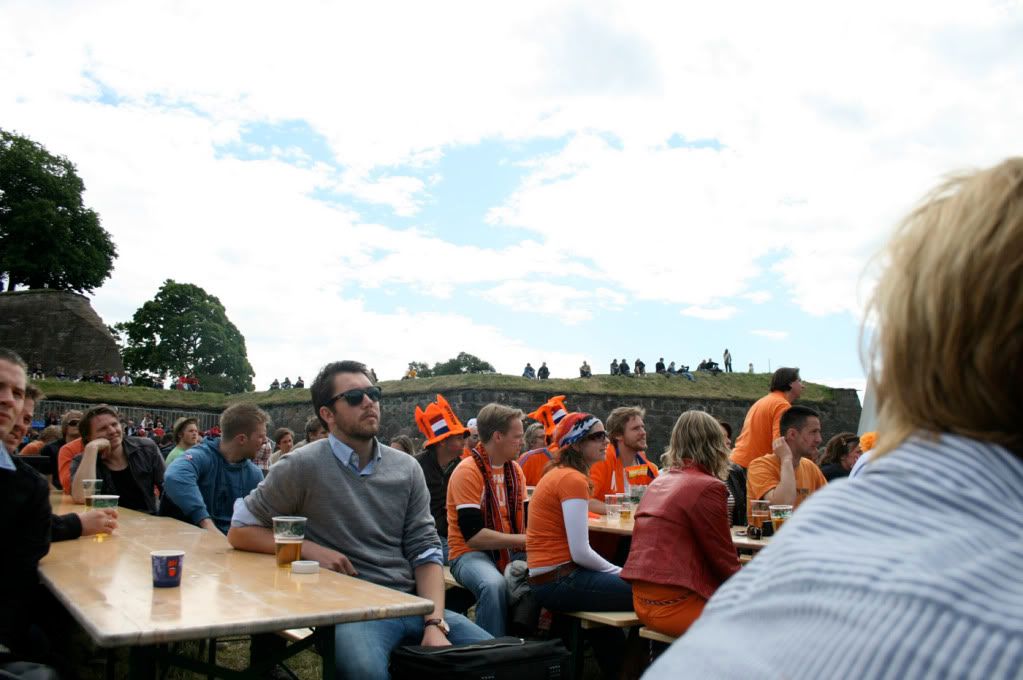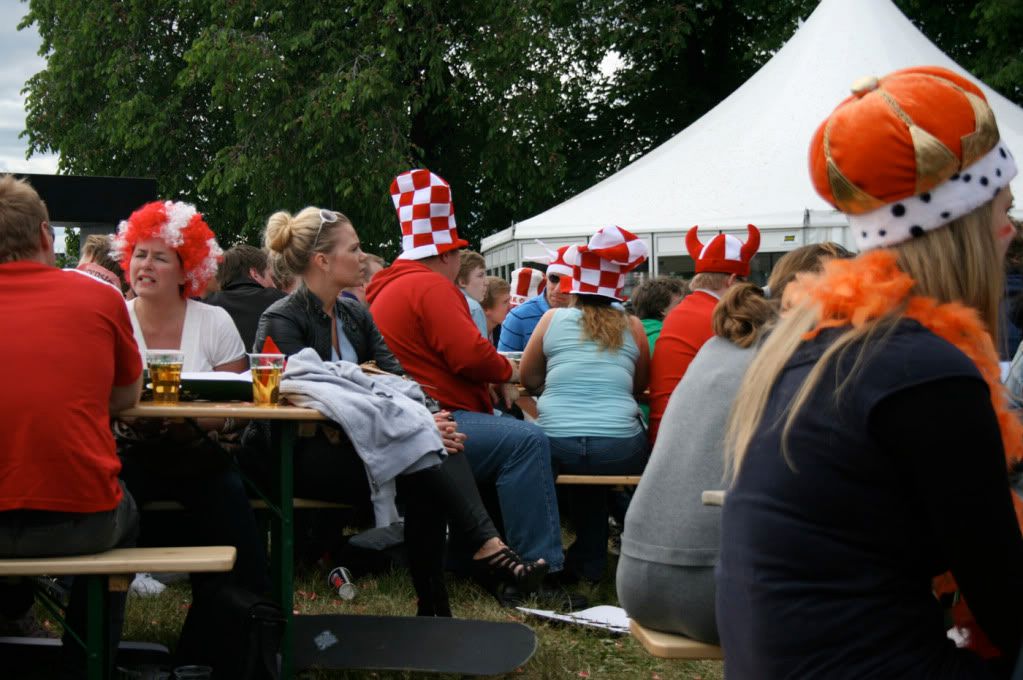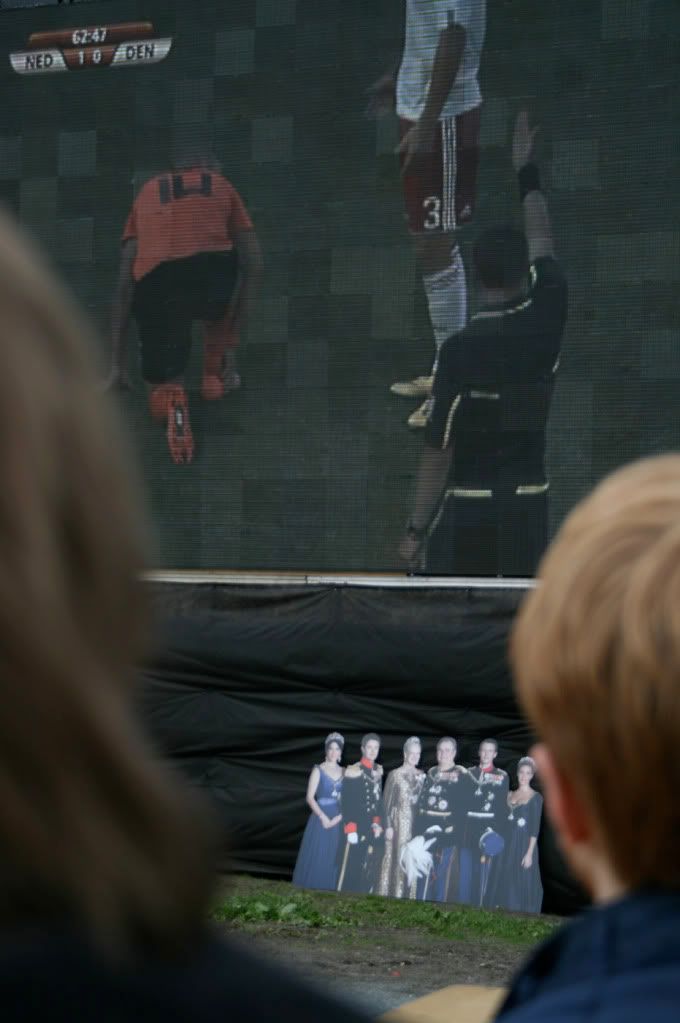 even the danish royal family was there ;D they didn't help that much though, because we / the netherlands won. yessssss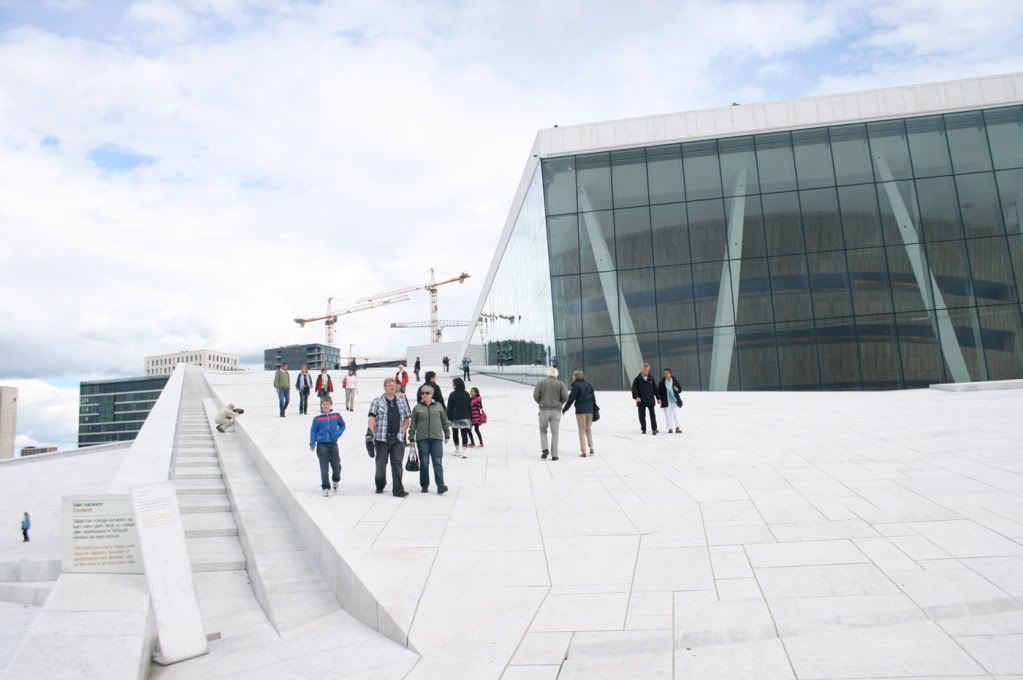 quick stop at the opera, before heading back to our appartment. (we actually walked a lot more than it looks like - and my feet were tired.....)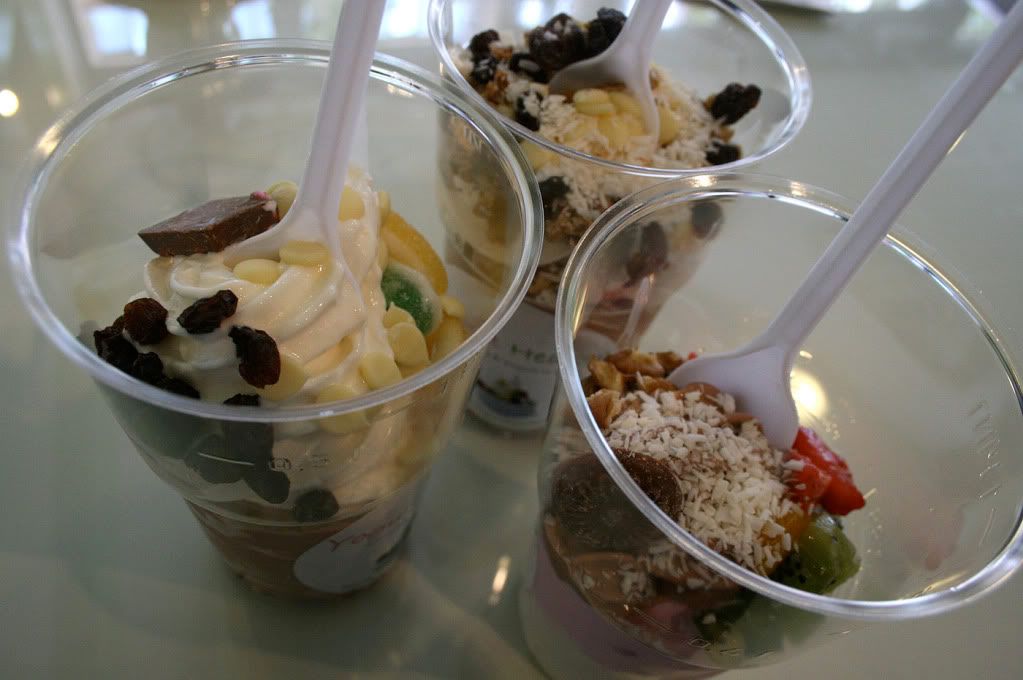 but never too tired for some yoghurt ice! ever after
hjartesmil
wrote about this place i couldn't wait and go try myself. i had: chocolate chip cookie and yoghurt ice, with raisins, white chocolate bits, some milk chocolate and sweets on top. so good! (
yogurt heaven, tullins gt. 5
)
this evening we went for another small walk through frogner.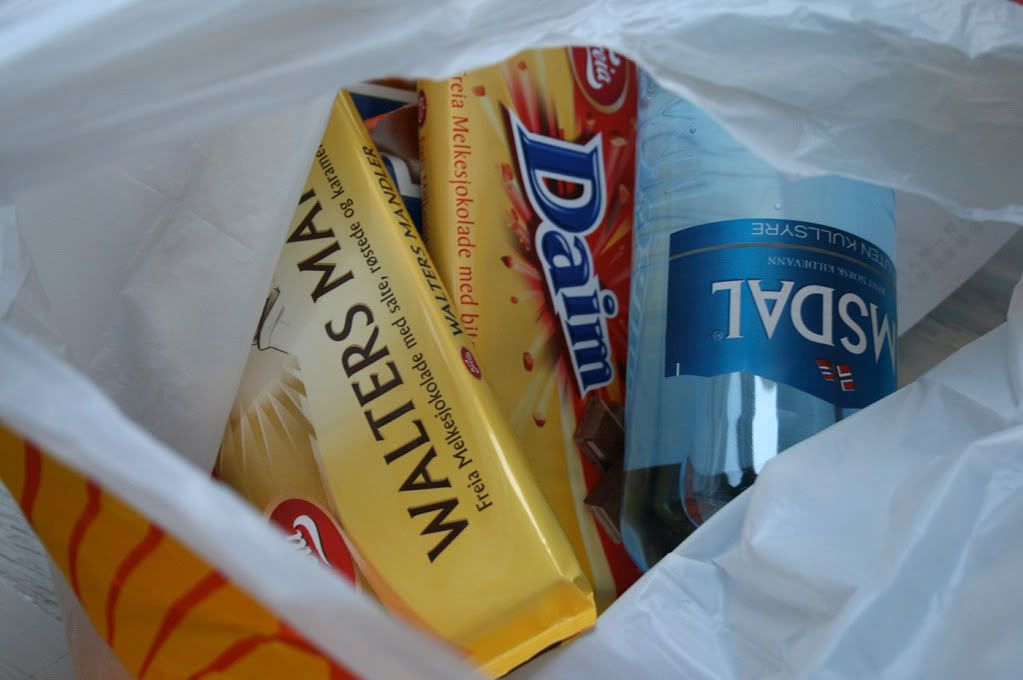 to end with buying my favourite (norwegian) chocolate + water. tomorrow it's time to leave norway, after more than 5 amazing months..... definitely not looking forward to this, though it will be nice to get home again.