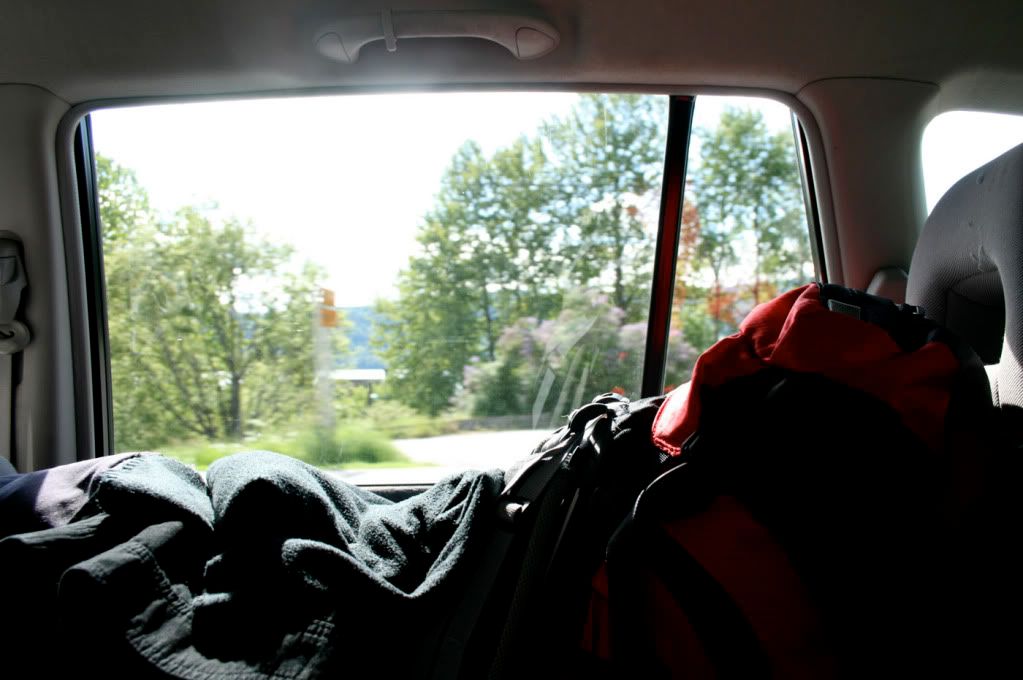 first a lot of driving, reading, writing, eating, waiting, sleeping... we drove from trondheim to oslo this morning / afternoon (which is more than 500km). but! driving after more than 5 months again was pretty awesome, especially with such nice views as you have everywhere here in norway.
but after 6-7 hours the oslo "skyline" popped up! niiice.
i fell in love with our bed & breakfast room ♥ we even have a small backyard, and cute things in every corner of the room, and the world map is not a normal one but completely made out of pixels! (i'll make pictures later)
we decided to walk to the vigeland park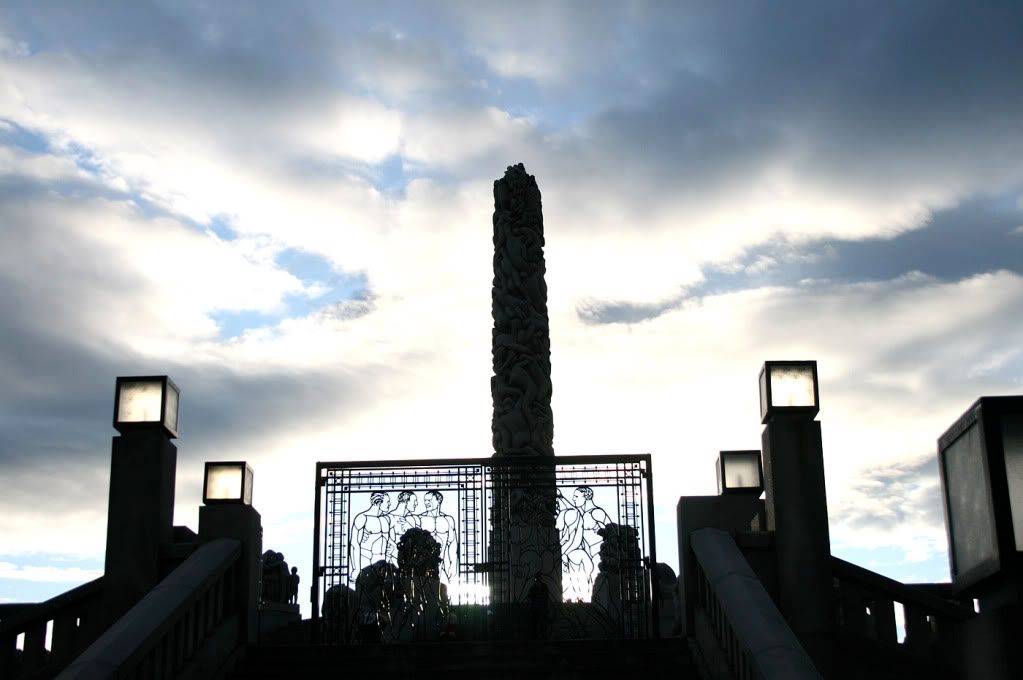 the light was amazing!!!!!!! (we couldn't see any sculptures on the way up, though)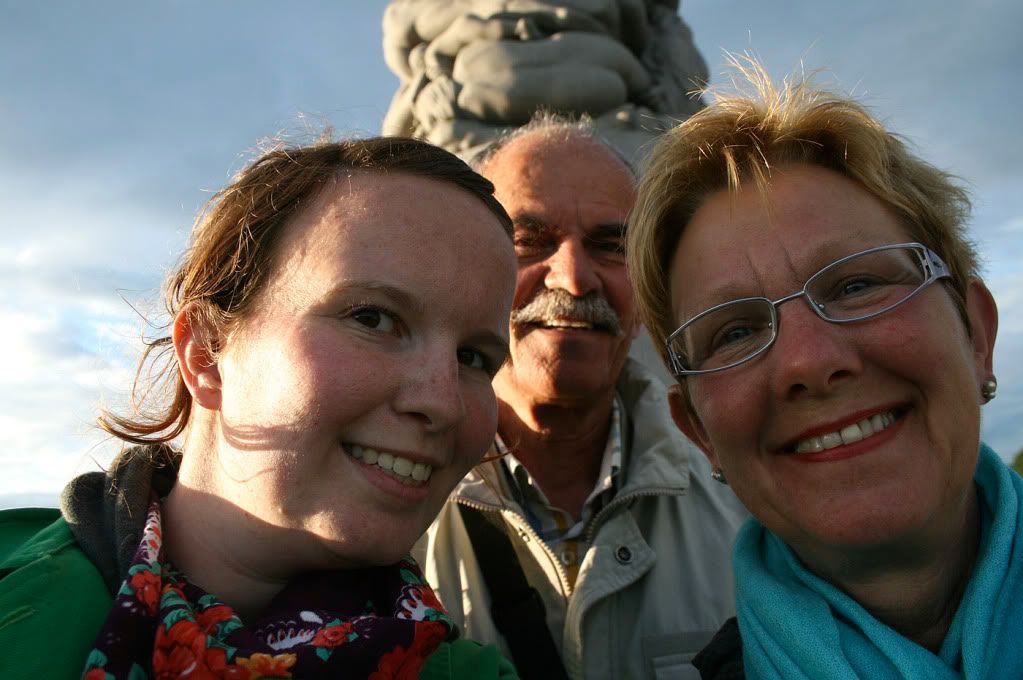 it was only a 5 minute walk back to our bed & breakfast, through this super nice area called "frogner" (dutch: hahaha, pap en mam hebben het de hele tijd over "froger", maar daar wil ik deze wijk toch eigenlijk niet mee vergelijken....)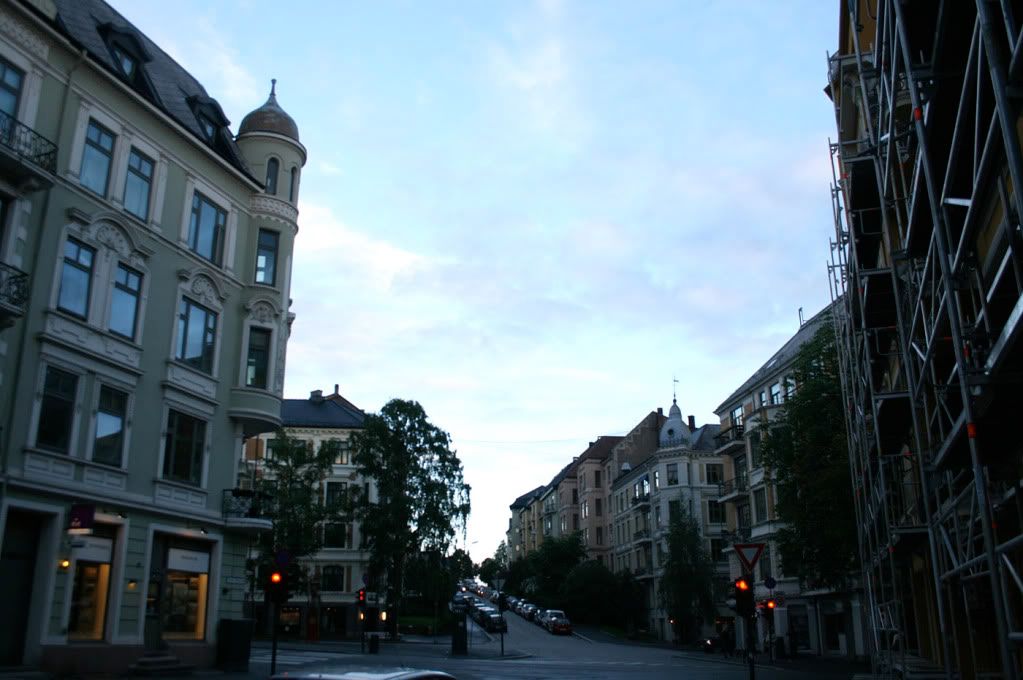 good night!